DON'T MISS OUT
on the opportunity of a decade!
Launch your offerings ONLINE with what you have!!


Do you have a special gift, passion, talent or skill you KNOW the world NEEDS?

Are you feeling left behind, frustrated and overwhelmed with trying to get your offerings, art and dreams up and online?

No worries - I got you!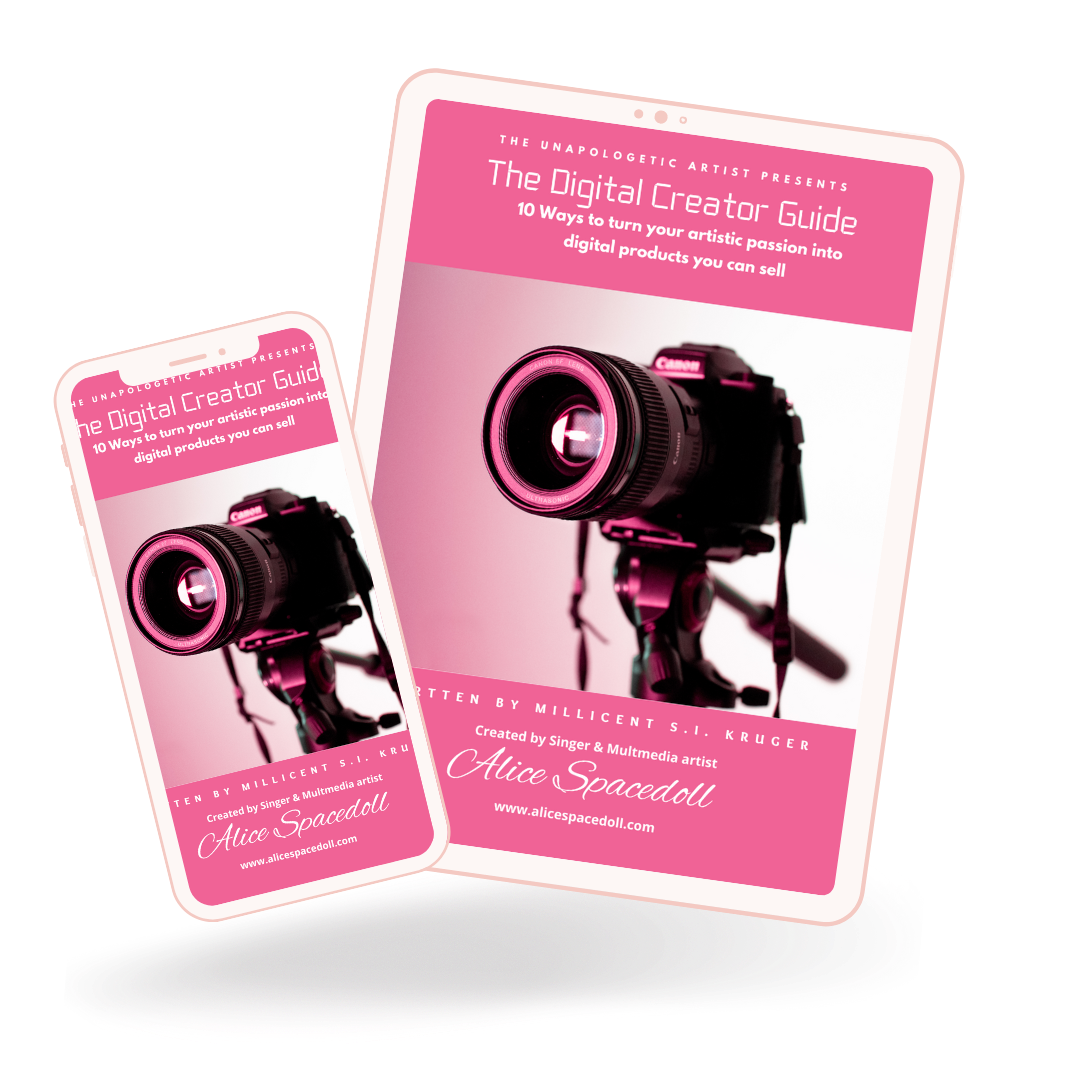 Download my Digital Creator Guide
and I will share with you 10 ways that I turned my profitless "music career" into the beginnings of a thriving creative online business.






Hi, My name is Alice and I am here to tell you that
YOU CAN DO IT! 🥳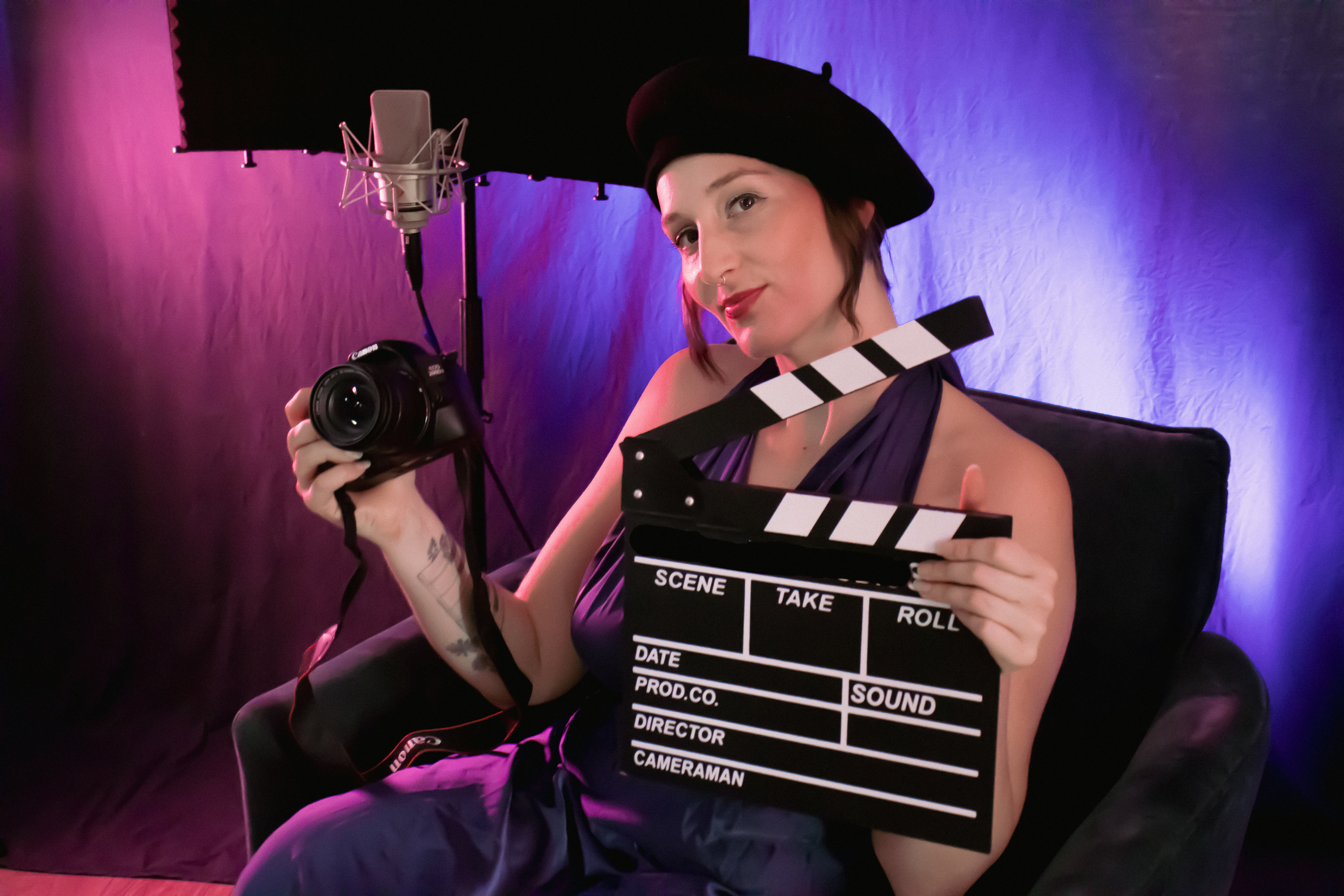 Yes, YOU!!





You can turn any passion interest or skill into a stunning catalog of digital products and services and begin your online business success story today!


And the best thing is that it wont cost you more then a cup of coffee to get started! ☕

Why create digital products?

💰
No overheads to start
💰
Earn a passive income (make money while you sleep)
💰
Financial freedom
🎨
Step further into your creativity
🎨
Up skill your talents and find new ones
📚
Educating others
📚 Create a beautiful collection of informative and inspiring ebooks, courses, podcasts and digital products




Testimonials

"Alice created and established my website for me - setting it up and sharing with me how to navigate it thoroughly. Her enthusiasm and passion for what she offers to world makes it so enjoyable and effortless to work with her. I am blessed by this amazing sisters magic and will continue working alongside her for my future offerings."
_______
Sharni Hudson, Embodied dance Facilitator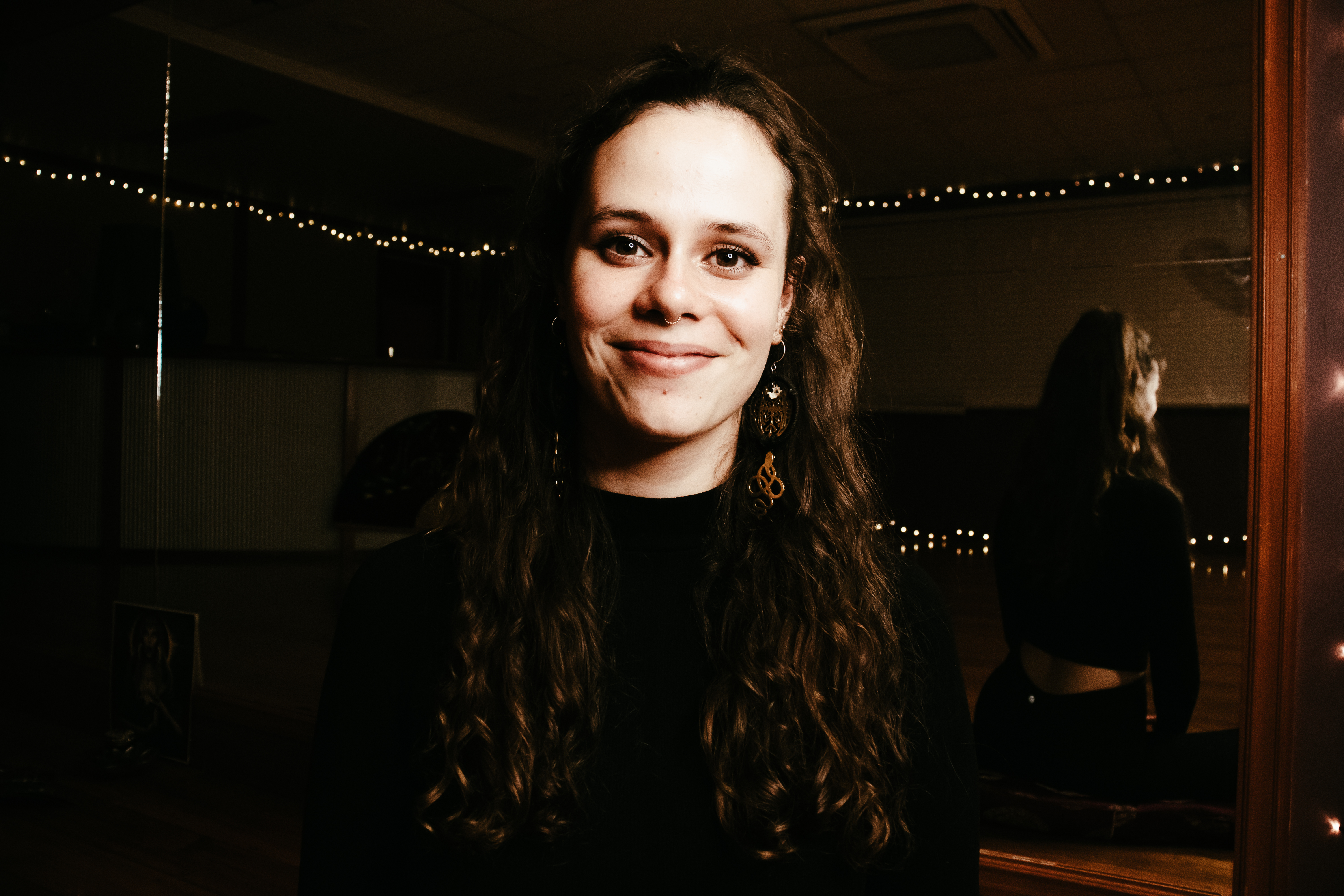 100% Money back guarentee!
If you don't LOVE this ebook I am offering a 100% Money back guarantee on this purchase so your really have nothing to loose!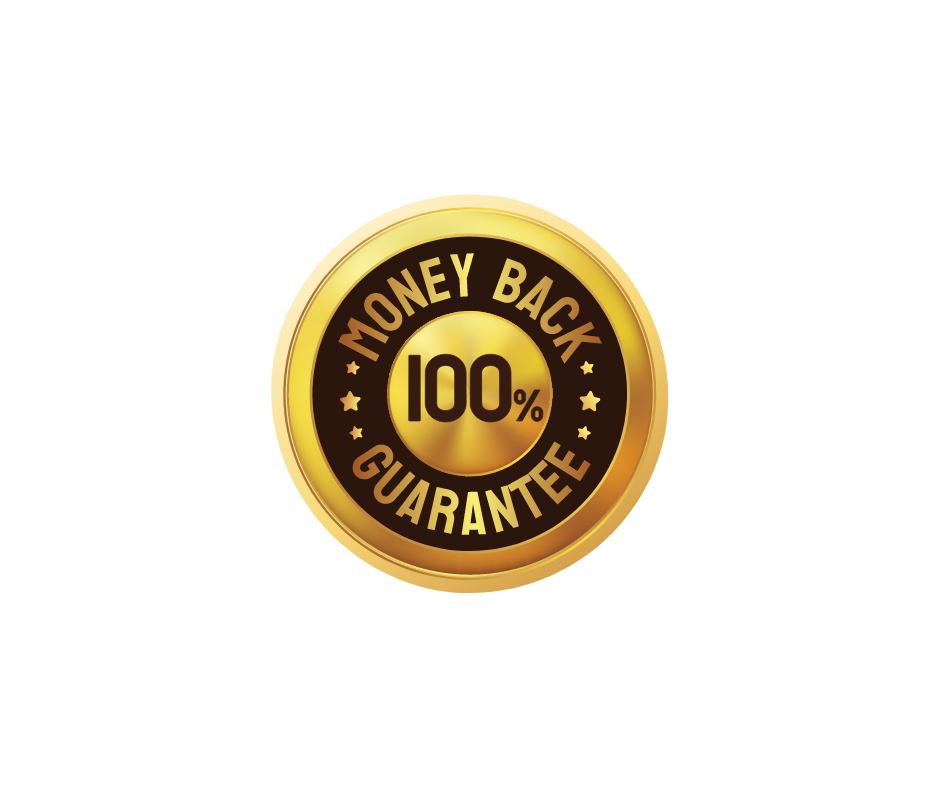 So, Who am I?

For 15 years I was a broke singer and music video artist.
My outgoings were HUGE and each album, music video and creative project cost me up to $10K+ at some points.
I sacrificed EVERYTHING I had to create art.
I didn't eat.


I didn't sleep.


I gave everything I had to be a music artist.
Countless hours of studio time, endless money spent on music gear, music videos, costumes, hair makeup, camera gear, software, plugins, synths, mics and speakers...


not to mention hiring locations, crew, mastering, mixing and everything you can imagine required to create beautiful audio visual art.

🚫 💰It was EXPENSIVE💰🚫


I began to despise my art - my beloved music that I had spent my entire life creating. My best, most proud body of work and one of my biggest achievements in life.


I seethed at my music catalog.


"HOW could you do this to me?"


"I gave you EVERYTHING! I gave you ALL MY LOVE, my attention my EVERYTHING and you betray me like this!"


And one day... after forking out another $4k for yet another profitless music video, I just decided...
This cannot go on...


ENOUGH. IS. ENOUGH.

I REFUSED to spend another dime on my art - UNLESS of course, it was making me profits.


I looked around my studio.


It was FILLED with audio and visual equipment from years of my creative venture as music video artist, Alice Spacedoll.


Everything from Microphones, cameras, backdrops and lights to synthesizers, midi controllers, audio interfaces, computers and monitor speakers.

A switch instantly flicked on in my mind.
"I have EVERYTHING I need to be a complete SUCCESS!"
(I was referring to my inner power and ability to create whatever life I chose but the studio gear didn't hurt either).

I KNEW what I had to do.

I launched straight into a new business venture creating digital content, e-courses and promotional videos for local businesses.

I started The Unapologetic Artist podcast
to share my knowledge and passion with others and to learn from others too.

It changed EVERYTHING for me and now I can't go back.

🎉🥳 One year on I am so excited to share this gift with you! 🎁🎉


The gift of changing your mind and making a choice to step up and share your gifts with the world in a way you can earn REAL money from your creativity!

💖 🌍 🎥 🎙 🎬 💰